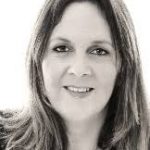 Laura Yates
Hypnotherapist & Hypnobirthing
Laura is a qualified and experienced Clinical Hypnotherapist with experience of working with both adults and children. Hypnotherapy can help with a wide range of areas including phobias & fears, weight loss, confidence, public speaking, sports performance and even getting to work on time! With the aid of Hypnotherapy, EFT and NLP techniques, Laura will help guide you to reach your full potential and learn skills which can help you in a wide range of areas of your life. Laura also teaches Mongan Method HypnoBirthing courses. Sessions are 2.5 hours long and spread over 5 weeks in order to ensure maximum benefit and time to prepare. With this complete antenatal class, you will leave fully prepped for birth whichever shape or form it takes. Contact via social media links above or call on 07891 892 009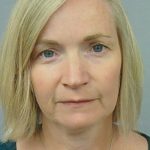 Libby Steel
Play Therapist
Libby offers a counselling service for children. As a play therapist she has been trained to use a range of techniques that specifically help children who have been affected by trauma to come to terms with their experiences. Through a child-led and non-directive approach Libby enables children to explore their feelings and current behaviours. Instead of using more traditional talking therapies she uses a range of play equipment such as puppets, role play, music, art and sand tray work to help them express themselves through the language of play. Together they will devise coping strategies changing their mental outlook and their behaviours. Flexible consultations available in a child's school or Tavistock Therapy centre. Contact by phone or email 07581 538614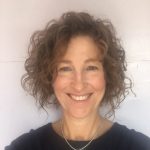 Katharine West
Wellbeing Coach
Katharine is a qualified wellbeing coach, counsellor, and yoga teacher. ​ With 1:1 support Katharine can help you navigate difficulties in your life and improve your wellbeing. ​ There are times in life when we feel we can't cope, feel stuck, unable to move forward, anxious, stressed, unhappy or generally unwell. Katharine can support you to deal with your difficulties and manage whatever life throws at you, and how to do it with resilience and authenticity. She believes that everyone has the strength not just to survive, but to truly thrive. SHe can provide counselling, coaching or yoga, or a mix tailored for your needs . Contact Katharine West Tel: 07870 199010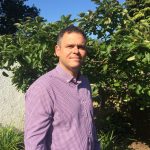 Daniel Pipe
EMDR Consultant under Training
Daniel is an experienced EMDR trauma therapist. He has extensive experience of working in the NHS, private healthcare and military healthcare settings. He qualified as a mental health nurse in 1998 and currently works in military mental health with a specialist interest in the treatment of PTSD and is an accredited EMDR practitioner of many years' experience. Daniel recently embarked on the process of becoming an EMDR Consultant and is currently under training in this role.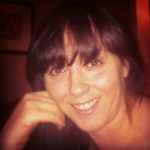 Carla Polhill
Integrative Counsellor
Carla is a qualified Integrative Counsellor, here is what she has to say: I can provide you with the time, space and empathy that you need to make it to the other side of whatever it is you are going through right now. I will never promise to "fix" or even change what is happening in your life that causes you pain, but I do promise that I can help you to find your own route through the difficult parts of your life journey. I offer you a safe space where you will never be judged and can be your natural self and a sustained and consistent therapeutic relationship. Contact Carla via Facebook, email or phone 07779 023582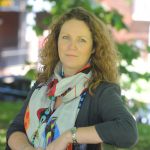 Teresa Pipe
EMDR Practitioner & INtegrative Psychotherapist
Teresa is an Integrative Psychotherapist and EMDR practitioner with more than 10 years' experience. She remains a Registered Mental Health Nurse, having worked in a variety of mental health settings over the years including, eating disorders, drug and alcohol services and Prison Healthcare. In addition to private practice Teresa is currently employed part time in a Military Mental Health care setting assessing and treating PTSD and other trauma related conditions using EMDR. Contact by phone, email or via Facebook 07877 577282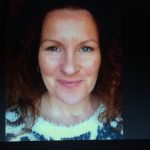 Dionne Elliott
Holistic Therapist
Dionne is an experienced holistic therapist with over 30 years experience. She offers a diverse range of treatments to aid self-care and wellbeing. Here are just a few of the therapies she offers: Reflexology, Full body massage, Indian Head Massage, Deep Tissue Massage, Reiki, Lymphatic Drainage Massage, and Aromatherapy Massage. Contact Dionne for more info on 07706317837 or email or facebook by clicking the icons above

Suzanne Gardner
Level 5 Reflexologist
Suzie is a Level 5 Practitioner of Clinical Reflexology and as such, is recognised by the NHS & Private Health Care for patient referrals having achieved the desired level of understanding of Anatomy, Physiology and Pathology. She brings her own individual style of Holistic Clinical Reflexology to Tavistock. Using acupressure techniques over 4000 year old, Suzie will enable your mind and body to repair and rebalance naturally, leaving you feeling lighter, of raised spirits and deeply relaxed. A suitable therapy for sufferers of: Cancer, Fibro Myalgia, Diabetes, Arthritis, RA,ME, MS, IBS, ED, Crohn's Disease, Anxiety, Panic attacks, Low Mood, Migraine headaches, Insomnia, Menopausal Symptoms, Lower back pain, Planter Fasciitis and many other Neurological disorders.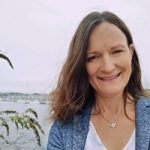 Lisa Clive
Child Psychologist
I am a highly skilled Clinical Psychologist who has worked in the NHS since 1997 specialising in working with children, young people and their families in paediatrics. My experience has covered working with a broad range of issues including loss, bereavement, health, anxiety, phobias, acceptance and adherence, identity, trauma and PTSD. I have specialist training in family therapy and I am a EMDR trained child and adult practioner. My interests include the development of infant parent relationships, attachment, anxiety and trauma. 07827 925989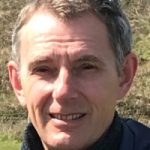 Jon Dunn
Family & Couples Therapist
Jon has over 20 years' experience of working therapeutically. He works with individuals, couples and family groups in a non-judgemental way, aiming to be respectful of each person's beliefs, culture, life experiences and differences. Together we can explore your particular situation and how we might work towards the changes you would like to see in your life. People bring a range of concerns to therapy including, family relationships, parenting issues, stepfamily issues, one or more family members struggling with mental health difficulties (anxiety, depression, psychosis…), difficulties from the past affecting current relationships, illness and loss. To find out more about Jon and his approach email or call on 07588151591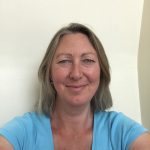 Rebecca Millar
Flower Essence practitioner & Intuitive Coach
Rebecca is an Advanced Practitioner Member of the British Flower & Vibrational Essence Association (BFVEA) She offers a unique combination of intuitive coaching and flower essence therapy to enable you to connect to your inner wisdom and live a calmer and more joyful life. Flower essences work on an energetic level, so can safely be used by everyone. They enable us to gently release the negative emotional energy that keeps us stuck and unhappy, we are then able to create more positive and harmonious ways of feeling, thinking and be-ing. Essences are perfect to help us through changes of life or circumstances; challenges at home or work that affect us emotionally; release old stories and limiting beliefs; find a new purpose or passion in our life. Contact Rebecca for more info Tel: 07939971900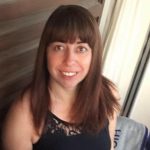 Kerry Ewings
Emmett Practitioner / Sports Massage
Kerry is a fully insured qualified Emmett Therapist with full practitioner status. Kerry decided to specialise in Emmett therapy after experiencing the advantages of this treatment for herself. The Emmett Technique is an amazingly effective, gentle, safe and easy to apply muscle release therapy. It is used to address pain and discomfort, improve body movement and restrictions, restore a positive emotional/behavioural state and improve the quality of life. Kerry also provides Sports Massage for the relief of muscle tension and to improve range of movement. Contact Kerry for further details. 07473 157685
Lori Thackham
Integrative Counsellor
Lori is a qualified integrative counsellor, drawing on different theoretical concepts: Person Centred; Gestalt; Cognitive Behavioural Therapy and Transpersonal. She works in a creative way to enable clients to better understand themselves and to find a path, unique to them, in order to gain relief and a greater sense of wellbeing. Lori offers a safe and accepting space for clients to explore and challenge their problems and work out what is best for them. In addition Lori is a Relax Kids Coach. Contact Lori Tel: 07943 837345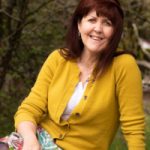 Jan Lake
Integrative Counsellor
As a Humanistic Integrative counsellor, Jan believes in the uniqueness of each individual, employing the approach that best suits your individuality and needs. On your counselling journey, Jan aims to 'walk alongside you, as a trusted friend might, providing you with the support you need whilst helping you to find your own way. The pace and the destination of that journey being determined by your requirements and goals, at this time'. You will have the space and opportunity to talk openly about your feelings and experiences, in a safe and quiet environment where you will be truly heard and validated. Contact Jan Tel: 07948 081707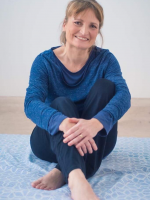 Carine Shapland
Shiatsu & Emmett Practitioner
Carine offers Shiatsu and Emmett Technique treatments at Tavistock Therapy Centre. Shiatsu can aid a wide range of chronic conditions such as: headaches, PMS, digestive disorders, fatigue, insomnia, stress, anxiety, grief and musculoskeletal pain including lower back, neck and joint pain. You can choose a standalone therapy or combine both Emmett and Shiatsu according to your needs and wishes. To book please contact Carine by phone, email or via Facebook 07519 629996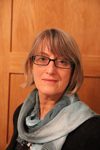 Wendy van der Niet
Clinical Psychologist
Wendy is an experienced Chartered Psychologist with a background in drug & alcohol services and medico-legal work. Trained initially in a psychodynamic approach, Wendy has been practicing EMDR therapy since training in 2000 and became an accredited Consultant in 2014. She has many years of experience working with a wide range of difficulties and aims to provide a professional and effective therapy service for adults and young people. Wendy also offers supervision for individual practitioners and groups across the South West. More information available via the website or email link above.